When a high school football player makes his decision on where he's going to play his college ball, it's a moment filled with joy. They envision themself and the next four years of their life at a certain place, hoping to see their name and their talents grow with each year -- maybe even making it to the NFL.
But reality isn't always as perfect as we plan it to be, and because of that we see talented college athletes transfer from schools they once pledged their talents to.
That's what happened with wide receiver Van Jefferson. Jefferson was a 4-star recruit and was ranked as the No. 11 wide receiver in the country in the Class of 2015 when he committed to play at Ole Miss. He caught 49 passes for 543 yards and three touchdowns as a redshirt freshman in 2016, and the following year recorded 42 catches for 456 yards and one touchdown.
Though he was getting on the field, the rest of Ole Miss' receiving group was cutting into Jefferson's time to grow. D.K. Metcalf, A.J. Brown and Damarkus Lodge were all set to bite into Jefferson's playing time in 2018, and because of that he decided to put himself in a better position to showcase his talents.
Now, at the University of Florida, Jefferson is starting his 2018 off strong. He currently leads the team in catches with six, is second on the team in receiving yards with 65 and has the team lead in receiving touchdowns with two. Jefferson is clearly a focus of head coach Dan Mullen's offense opposite Tyrie Cleveland in Gainesville, which is exactly what Jefferson was hoping to be when he made his decision.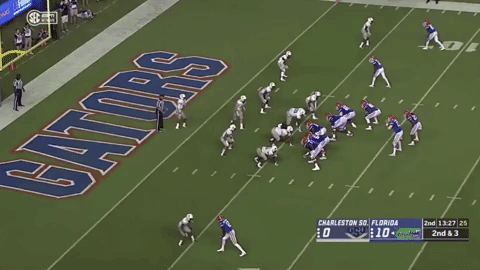 A reason why the transfer to Florida specifically made sense for Jefferson is because they type of receiver he is and how he wins didn't really exist on the roster before he got there.
Jefferson, as seen in the clip above, likes to use his footwork and precise cuts in and out of routes to create separation. The Gators didn't really have that route runner aficionado before his presence.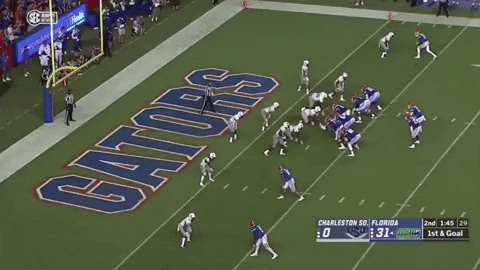 On both of his touchdowns in Week 1, Jefferson found space with his feet. He's a solid receiver who also has reliable hands. The combination of technical route running and sure hands is what makes him a go-to on this Gators offense. He's a player they can go to for a handful of yards in many different situations, especially in the short and intermediate -- reliability is key, and Florida did not have that last year.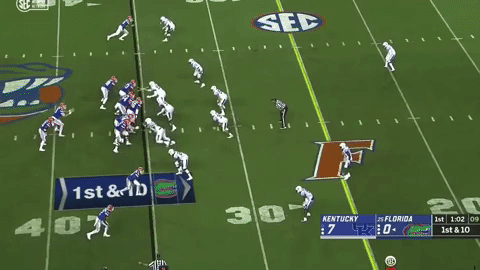 Jefferson is not the biggest, fastest or strongest guy, and that's why his ceiling in terms of NFL potential is somewhat lower compared to the rest of the class. But when you're as in control as Jefferson is, you can find a place to be productive, especially in college.
Jefferson seems to be at the right place in Gainesville, as it pertains to him showcasing what he does best for production in college and as a tryout for the next level. We're hoping to see much more of the same as 2018 progresses.