Adam Thielen. Kareem Hunt. Dallas Goedert. Carson Wentz. Each of these names fell through the cracks during the high school recruiting process, and some of them even fell through the scouting notes of NFL evaluators. But it seems like every year there's a small school player who makes a big difference for an NFL team, and the goal of each franchise during the draft process is to try to find them.
We've talked extensively about how deep we believe this upcoming tight end class is for the 2019 NFL Draft. Players like Noah Fant and Dawson Knox seems to have Top 50 talent, while players like Irv Smith Jr., Kaden Smith, Albert Okwuegbunam and Caleb Wilson all flash Top 100 potential at their respective Power 5 schools.
But I'm here today to throw another name into that potential Top 100 list, and, as you could likely tell from how I set up this article, it's a small school guy who might not have a household name, but certainly holds talent that could be making house calls in the NFL.
I'm talking about the 6-foot-5, 250-pound senior from San Jose State University, tight end Josh Oliver.
Oliver currently leads the nation in catches for a tight end with 31 and is tied for the national lead in receiving yards with 382.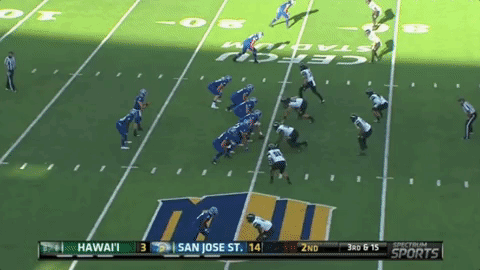 Before this season, Oliver was much more of a threat and a project player than he was a production machine. He barely saw the field in his first two seasons at San Jose State, and last year he finished with just 35 catches for 296 yards and one touchdown. This year he's already topped yards and touchdowns, and is just four catches away from a career high in receptions five weeks in.
What pops out right away with Oliver is how much of a downfield threat he is at his size. You'd figure this is a guy who would be a blocker first and foremost and a limited receiver after that. But Oliver knows how to win in the air, down the field, over the middle and on the sideline.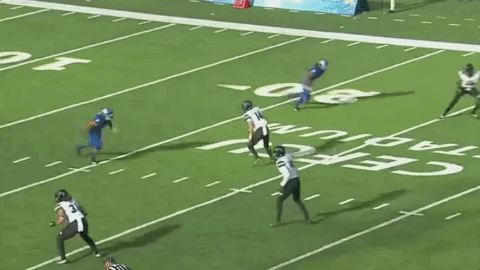 Though he's obviously not as precise of a route runner as other slot options might be, what he offers as a mismatch with size compliments how well he also runs routes with a bigger body. He rounds his routes and uses momentum more than cuts, but not many tight ends outside of Evan Engram really do use short, hard cuts to separate as a tight end.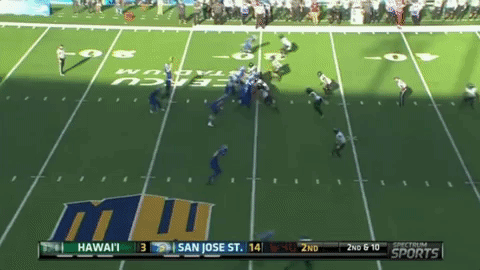 Oliver also has a lot of potential as a blocker, especially when placed in spots off the line of scrimmage.
In the play above, Oliver (No. 89) absolutely threw his assignment off of him in open space. I believe that play ended up being a penalty on him, but that just shows the kind of blocking power he has. He has a lot of work to do in terms of cleaning up his technique as a blocker to both lock guys up more on a regular basis and to not get called for penalties, but the strength and mentality to be an eraser and a guy who can be a lead blocker in wing formations is there.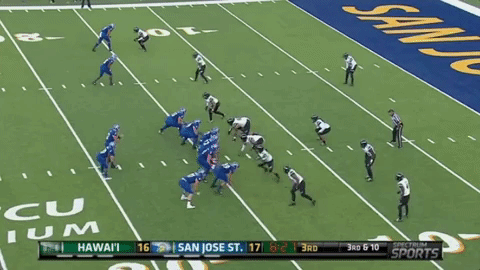 As you would hope with a receiving weapon of his size, Oliver is comfortable in the red zone. He understands the nuances of rounding his routes or veering one way just to cut to the direction of another and creates space in an area of the field where free space is limited by nature. He's a guy who can win in the air from the 20-yard line to the goal line, and that is evident in clips like the one above.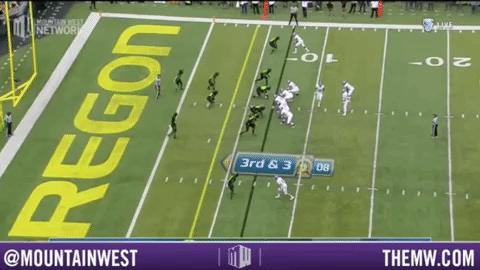 What impresses me the most about Oliver are the "highs" in his game. In the play above, for example, he looked very comfortable on the move off the line of scrimmage and was able to turn his body in an awkward way to grab that ball over the shoulder, all while making sure to get a foot in bounds. It's hard to find acrobatic athleticism with player that big, but Oliver shows that potential on a regular basis.
There are consistencies in his game that need work, and he's not the fastest guy in a straight line, but for a league that loves to use mismatches wherever it can, Oliver presents a natural skillset that can make him a coveted TE2 in the NFL, and one that could see multiple touchdowns a year in a role that might not get volume but certainly will have its fair share of crucial moments to capitalize on.
Don't forget about Oliver as the season goes on and your rankings get finalized. This kid is a weapon to be used.