I remember watching cornerback Jason Verrett at TCU back in the day. He was one of my favorite players in all of college football. He had athletic ability, intelligence, was a natural for the position and oozed confidence week-in and week-out.
Verrett was small for a cornerback at 5-foot-9, 190 pounds, and you could see that right away. But, man, he was good. He had exceptional athleticism, and that helped make up for most of his size deficiencies in college. What also helped Verrett overcome his smaller stature was how natural he was with the ball in the air; how he was able to disrupt high-point catches and come away with interceptions.
Verrett was what you hope every small cornerback is, but what you cannot do is fall into the mistake of believing that every talented small corner has the ceiling Verrett does. In fact, Verrett was rare, and the reality of how low the floor is compared to what you hope the ceiling is for small corners is often a harsh one.
Florida State cornerback Levonta Taylor came into 2018 with a lot of high praise behind him. He's been touted as one of the top cornerbacks eligible for the 2019 NFL draft, and with not a lot of solidified cornerbacks at the top of the class, he's been getting first round consideration. If that were to be the case, he'd be on the Verrett track, as Taylor is listed at just 5-foot-10, 180 pounds.
But Taylor's first game of the 2018 season against Virginia Tech wasn't the start many of his fans were hoping for. In fact, it actually exposed what might be the worst for Taylor.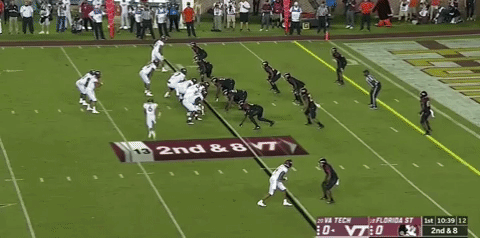 Virginia Tech's primary red zone game plan was very clear on Monday night: Go after the small guy.
The receiver Taylor was up against -- in man coverage, which was dumb -- is listed at 6-foot-2. Taylor wasn't even close to guarding or even bothering him at any point. Taylor didn't give up many glaring high-point catches last season, and that's why many thought that perhaps it wouldn't be as much of an issue for him, even as a smaller cornerback. But the thing people didn't realize was that he really wasn't tested in that area a lot in 2017, and he certainly was on Monday night.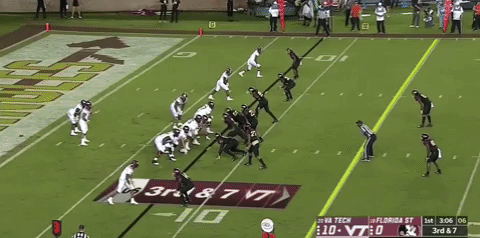 Taylor got exposed as an outside cornerback on Monday night. It was way too easy for wide receivers who we know aren't all going to be playing in the NFL to just box him out and bring high, floating passes in for big gains.
Taylor was lost on that first pass for a touchdown, but on the one directly above he knew when the ball was coming, got physical as it arrived and it still didn't make a difference. Not only could he not reach the out-stretched arms of the receiver, he couldn't even force him off his spot at all. If you ask me, I'd be doubting that Taylor is even the height and weight he's listed at after Monday night.
OK, so maybe Taylor isn't big enough to be an outside cornerback in the NFL. Maybe he can be a great nickel corner. We know the NFL is about 70 percent nickel defense these days anyways, and nickel cornerbacks certainly have good value.
But, just because Taylor could play nickel due to his quickness, his willingness to be vocal and communicate and his football IQ in zone coverage, those limitations that existed when he was out on the boundary don't vanish.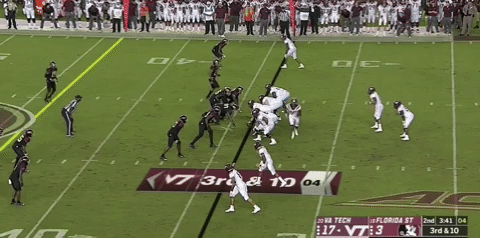 In the NFL we have these things called thresholds when it comes to measureables. They're guidelines and warning signs for what works and what doesn't in terms of height, weight, arm length, wingspan, etc. at each position. The reason why these threshold numbers exist is because, even though you might really like a player's talent, there comes a point to where they just aren't enough of what you need in those areas to make the impact you might be hoping for.
Jason Verrett was 5-foot-9, 189 pounds when he showed up for measurements at the NFL Scouting Combine. For the cornerback position, his weight was in the 34th percentile and his height was in just the 7th percentile (percentile is based off every player currently in the NFL at that position). Like I said before, Taylor might not even be that size himself, and if you're even lower on the percentile chart with less ball skills and less of an impact in man coverage than Verrett had, you're in trouble.
Nowadays NFL offenses are getting creative with mismatches. If you put a defensive back with obvious limitations on the field, they're going to be exposed. Offensive coordinators will make sure they put their fastest player on your slowest cornerback or their tallest receiver on your smallest DB. That's just the reality, and with that reality comes the truth that, if you aren't rare, you might not make it if your measurements don't hit certain thresholds.
Levonta Taylor has a long season ahead of him to bounce back from that game we saw on Monday night, and he may end up putting together a great campaign. But Monday night needs to be a reminder to everyone that when you're searching for the exception to the thresholds, don't let yourself forget why they're there in the first place.