Motorized vehicles are complex things. There are intricate parts of designs, engines, belts and mechanisms that all make it go when you flip the switch and hit the gas. The complexity of it is fascinating, but it's also why cars are such a pain to repair. When one little thing is wrong with the process, the whole operation falls apart.
Each step, from the spark plug to the engine to the burning of fuel to the transmission to the axels to the wheels all have to be working simultaneously or what you're expecting the car to do, or more importantly, the potential capabilities of the vehicle, won't be achieved.
At the highest level, achieving defensive success is often the same kind of process as you can observe from a motorized vehicle. If the pass rush doesn't do their job, the secondary can't do theirs. If the defensive backs lack in one area, the whole rest of the team sufferers for it.
Sometimes you can look at a defense and see the talent at every level. You can see pass rush from the edges; you can see control from the interior; you can see intelligence from the linebackers; you can see strong coverage play in the secondary. But even on teams that have all the talent in the world, there is often one player who serves as the linchpin to their motorized defense.
For the Auburn Tigers, linebacker Deshaun Davis is that linchpin.
Davis may not have been able to get the win for his team against LSU, but dammit did he hold them together right to the end. In a performance that recorded 13 tackles (a career high), four tackles for loss, one sack and a pass break up, Davis was the centerpiece of production from the rest of a talented Auburn front seven.
Davis (5-foot-11, 230 pounds) is a senior this season. He has been the Tigers' starting middle linebacker since his redshirt sophomore season in 2016. Davis' experience makes him the linchpin of the Tigers' defense. He's the one that makes the work of players like Derrick Brown, Dontavius Russel and Marlon Davidson worth it. He's the one making the calls in the middle of the defense, recognizing things in the pre-snap, doing the dirty work for others and sometimes doing the finishing work for himself.
So with all this praise, why isn't Davis being talked about more in this draft class?
Let's examine some of his strengths and weaknesses in the 5-Play Prospect film room.
Play No. 1: Chirp Team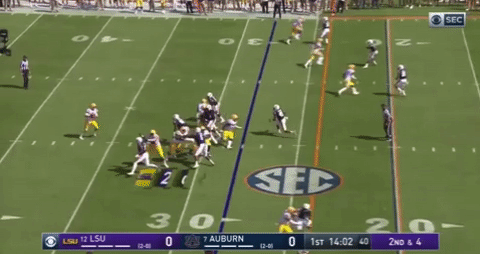 The play above is of Davis' pass break up, which came on the second play of the game. The recognition to see the screen pass, get his hands up and bat that ball away -- you can see how much force was used because he timed it so well -- was great to see, but you know what I loved even more? That he let the quarterback know it to his face afterwards.
You have to have swagger on defense; it's a must. You have to be able to correctly channel the emotion of the home crowd behind you, and you have to be able to feed off that. Intimidation can sometimes be an extra defender, and when you have the confidence to go make the play and then let your opponent know you just made it, that's not just a bonus, to me. That's a must-have trait for most good defenders.
Talk that noise, Deshaun.
Play No. 2: See-And-Shoot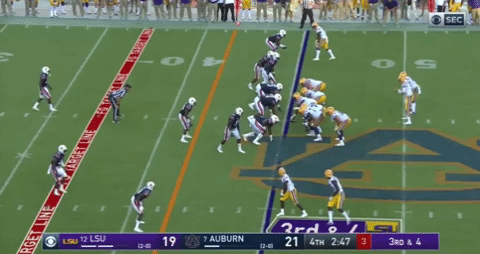 One of the best traits Davis shows is his ability to diagnose how a trench is going to open up, occupy the gap, and, at times, even shoot that gap for a tackle for loss. Davis seems to have a knack for knowing where things are going to play out in terms of a ball carrier's path, and he's also not afraid to get a little roughed up to get where he needs to be.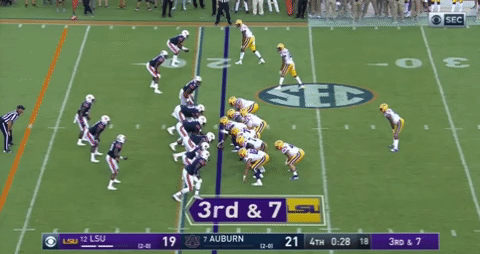 Having the kind of patience and recognition it takes to shoot gaps as well as Davis did against LSU isn't just luck. That stuff takes years and years of experience underneath your belt, and of course the talent to finish the play. Davis isn't the fastest player, but he is very strong in how he attacks the pocket, how he engages offensive linemen, and how he stops ball carriers dead in their tracks.
Play No 3: Limitations Athletically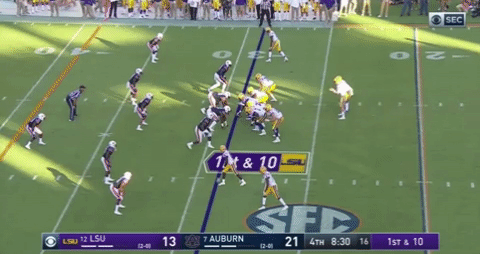 Speaking of not being as ideal athletically, the play above kind of sums up Davis' concerns in a nutshell. On that play, he dropped back into coverage against a seam route and just couldn't jump high enough or get deep enough to stop the catch (and eventually touchdown) from happening.
Davis gave it his all on that play and it wasn't enough -- and on a play this is run multiple times a game in the NFL. That sort of athletic limitation lowers where you can play him at the next level. It's hard to trust him as a middle man if he can't drop deep with ease. He's just too much of a liability in coverage in a mismatch league otherwise.
Play No. 4: Savvy Coverage -- But Not Speedy

But that's not to say Davis doesn't make up for that in some good ways. In the play above, Davis quickly sprinted towards what he knew would be the hot route on the play, and due to that the quarterback hesitated, looked elsewhere and ultimately did not complete the pass. The ball wasn't even throw to Davis in the play above, and yet that was all him, if you ask me.
Davis might not have the athleticism to chase from sideline to sideline or drop super far into coverage, but he seems to know his limits well and really does a nice job of masking them in intellectual ways such as play and route recognitions. That's the sign of an experienced player and leader.
Knowing your shortcomings as well as your strengths is how you truly evolve into the best player you can be.
Play No. 5: Strong As A SAM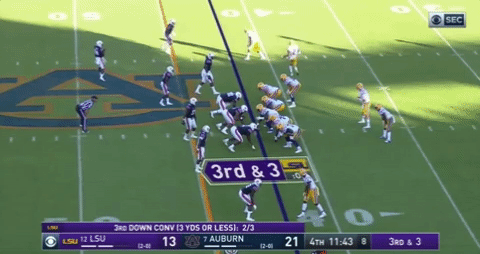 With all the above into consideration, where I don't think Davis will be a first round player or anything, I could see him being a nice rotational player and perhaps even a starting base linebacker as a strong side SAM.
SAM linebackers are often the ones closer to the line of scrimmage in 4-3 schemes, and are the ones asked to take on blocks, fill gaps and limit rushing averages against 12 and 13 personnel packages.
As you can see in the clip above, Davis has no problem running through blockers to control the line of scrimmage and make plays.
What? You're going to discredit him there because he went up against a tight end instead of an offensive lineman? What, do you want an extra clip as proof? Fine.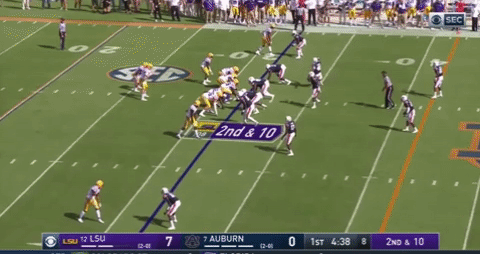 There. Are you happy?
Davis clearly has no regard for the men in front of him, whether big or small or even on his own team or not, when it comes to stopping a ball carrier. He knows his way around chaos, he's strong when engaging and disengaging blockers, he's smart, and he's a key piece to a stout Auburn defense.
Maybe he won't play his way into the first round because of limitations beyond his control. But from what I saw against LSU, I'd bet that what he can control will play his way into a base defense formation at the next level. He's too good at the rest of the nuances of SAM linebacker responsibilities to be slept on completely.